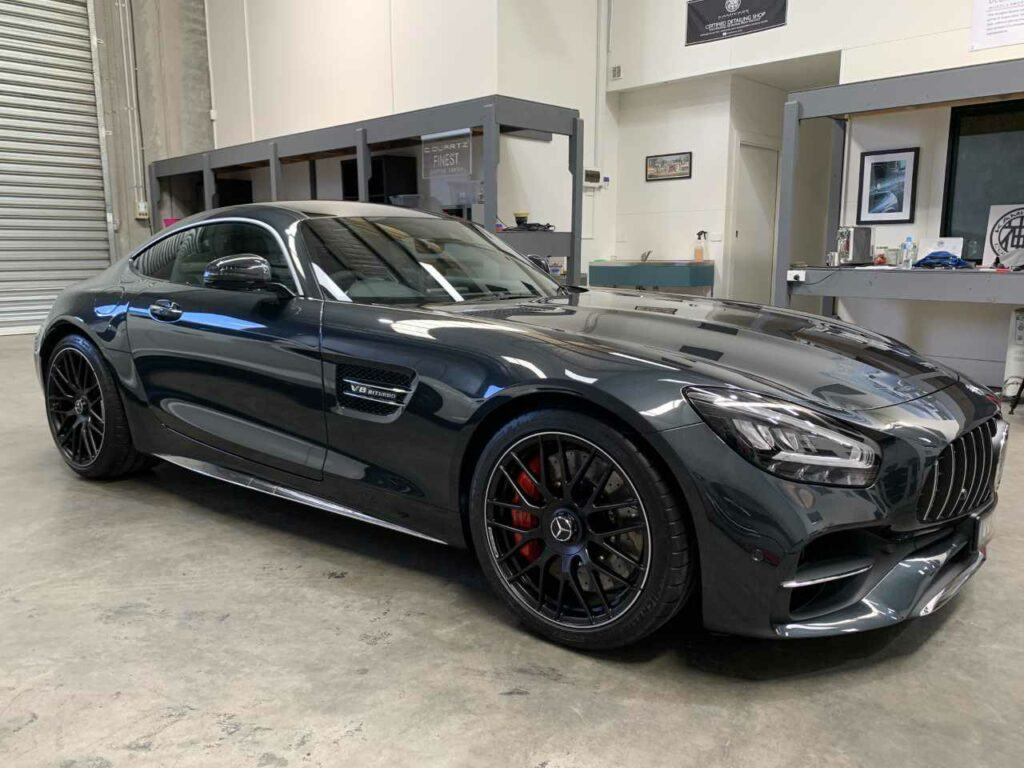 The Forza Way
Forza Auto Care provides a variety of premium auto detailing, paint correction, and protective coating services with a passion for the art of car care and satisfied customers. We also provide services for boats and other watercraft.
Our Services
Detailing
Car detailing involves cleaning and reconditioning the interior and exterior of the car. Car detailing takes the process of typical cleaning and washing much further. Every car we detail has every last imperfection buffed, polished, or vacuumed out, leaving it fit for display in any showroom.
Ceramic Coating
Coatings are made from more durable materials giving you a longer-lasting protection. In addition to forming a very strong bond with the clear coat finish, a coating is generally much thicker than a wax or sealant, creating a layer that can absorb damage and better protect the paint underneath. The thickness gives it a great depth of gloss that's hard to achieve with other products. Coatings typical lasts for years.
Paint Correction
Paint correction is the process of eliminating minor scratches and flaws from the clear coat of a vehicle. Utilizing an electric polisher, a microfiber buffing pad, and a specific cutting compound, the specialist or you will cut into the clear layer of a vehicle's paint to level or erase blemishes.
Detailers You Can Trust
Passion
Ingenuity
Uncompromising Quality
Testimonial
Detailed, impeccable, professional. These are just a few of the words that come to mind when it comes to Forza Auto Care. My car is now showroom quality, what a 5 star service that takes place right in your own driveway! Shane spared no expense when it came down to detailing my car in and out. Thank you….you got a customer for life!
Forza always does excellent work and I wouldn't take my cars anywhere else. They treat my 25 year old Lincoln like its a 2022 Mercedes and now it even looks like one. Thanks guys!
Forza Auto Care is excellent. I have used Shane to detail both my husband's work car and our family car. With little grandchildren in and out of my car you can imagine the task-- my car came back looking and smelling brand new! I have recommended Shane to friends and family--all have been over-the-top pleased with the results!
Shane is extremely knowledgeable and skilled in his work. My truck's windshield is protected and the windows were tinted perfectly. I will be using Forza again for future services.
Michael Gagliano
2022-09-10
Highly recommended!! I'm not super knowledgeable about cars and know nothing about paint protection or detailing. Shane was amazing and walked me through my options available for protection and patiently answered all my questions as he helped me choose the one that was best for me.The service was great and Shane was excellent, thorough, and very professional throughout, even helping me find a location to do the service since my garage was under construction at the time.After completion, he walked me through how to care for and clean the car with its new ceramic coating, which was much appreciated to a complete novice like myself.Two day after bringing the car back home, I came outside to find 3 large globs of tree sap on the hood! I was super impressed how easily I was able to remove it and I totally have Shane and his work to thank!5 stars, hands down!
He did an amazing job on my car's interior. I had a ton of dog hair and dirt and it now looks like a brand new car. The leatherette is so soft after the detailing job.
Shane did a great job cleaning my car— the stains were pretty deep and after he worked on my vehicle it looked way better. I would recommend this service!
Great communication. Arrived on time. Did an excellent job on my car. Will be going back for my next detail Thanks Forza!
Ceramic coating, full interior, exterior detail! Amazing work definitely coming back for more! Highly recommend ForzaAutoCare!
Extremely satisfied with the work done on my vehicle! Shane is very professional, honest and you can tell he takes pride in his work. Thank you Forza Auto Care!