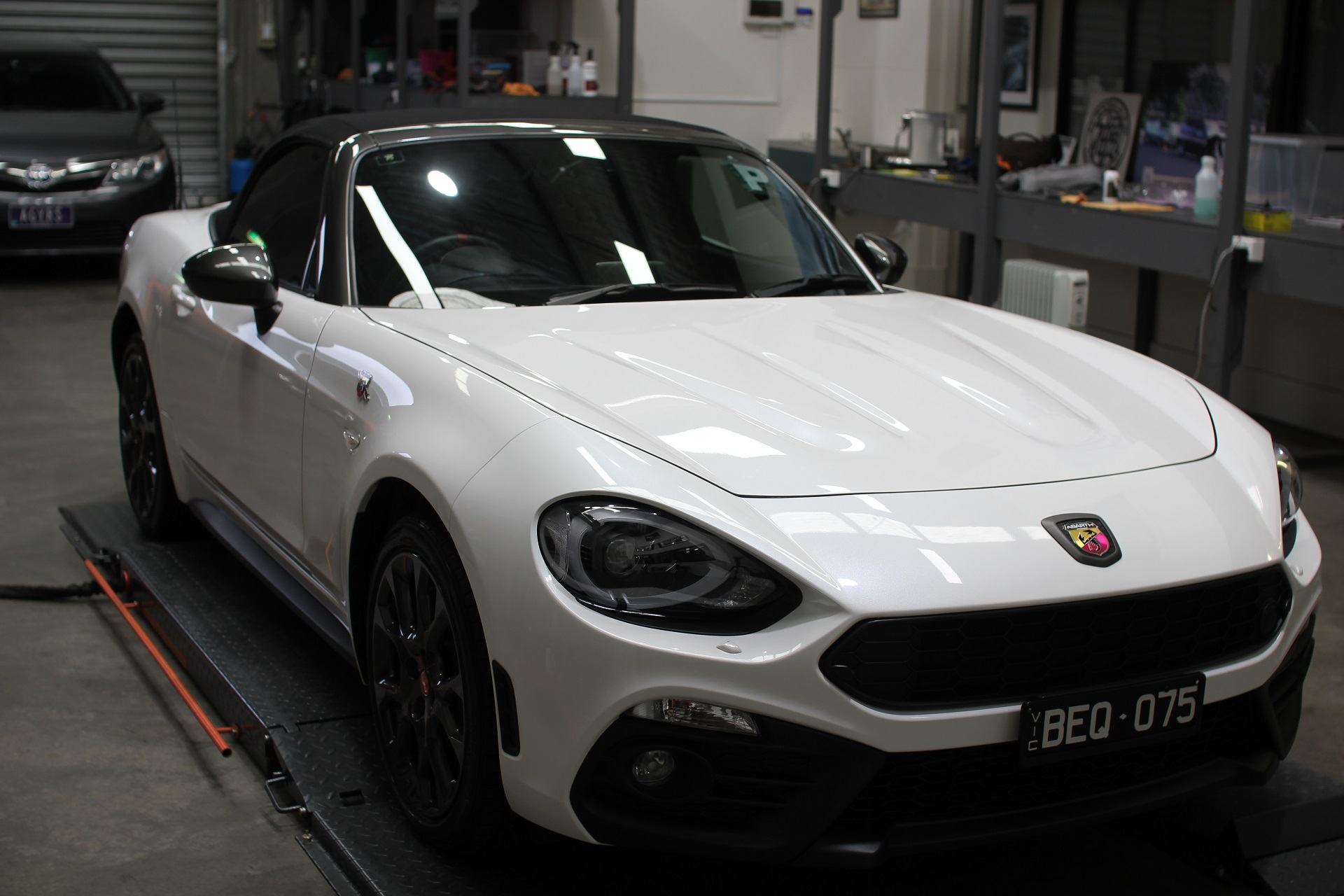 Reduce glare by getting window tinting
at Forza Auto Care in Clinton, NJ
Glare from the sun is one of the most significant challenges that drivers confront daily while they are out on the road. How can we decrease the level of this glare? Window tinting from Forza Auto Care in Clinton, New Jersey, can help to cut down on the glare from the sun and improve your visibility while you're behind the wheel.
What is Car Window Tinting?
Applying a thin colored film to the inside surfaces of a vehicle's windows is known as window tinting. This product is meant to darken the windows of a car to prevent ultraviolet radiation and minimize glare caused by the sun and headlights. Window tinting is an excellent method to enhance the appearance of your vehicle, and it also provides a range of practical advantages.
Benefits of Window Tinting for your car
Tinting the windows of your vehicle have several advantages beyond its visual value. It offers several additional benefits, including improvements to your comfort and safety, and it helps maintain and extend the life of your vehicle. The following is a list of the advantages of tinting your car windows:
Enhance Your Privacy

If you have dark-tinted windows, it will be more difficult for people walking by to see inside your vehicle, depending on the level of tint you choose and the regulations in your area. The fact that criminals cannot see inside the car is another advantage of having the windows tinted; this prevents them from stealing your belongings.
Prevent Fading

Window tinting prevents ultraviolet (UV) radiation from the sun from penetrating the automobile's interior. This helps reduce the amount of fading produced by the sun's rays, which is a benefit to the upholstery. It works particularly well for automobiles with black accents and upholstery inside the vehicle.
Improve safety

Window tinting helps keep the glass in your vehicle intact and prevents it from shattering in case of an accident, so it's a smart investment. Car owners may utilize this to avoid injuries that broken glass fragments could otherwise bring on in the event of an accident.
Carbon Series
---
Starting at: $129
Ceramic Series
---
Starting at: $199
Graphene Series
---
Starting at: $399
FAQs
Can you remove or replace Window Tint?
Yes, it is possible, but only if it is removed by an experienced crew like the one we have here at Forza Auto Care. We use highly specialized equipment and a technique that has been thoroughly perfected to carefully remove old or worn window tint films before cleaning your vehicle and applying a new tint to it.
How do you know when the tint is cured?
When you have window tint applied during the summer, the sun will assist the film in curing (also known as drying) within two to four days after applying it. If you receive this treatment during the winter, you could have to wait anywhere from three to four weeks for the window tint on your vehicle to dry out thoroughly.
Does Window Tint keep your car cooler?
Tinted windows in cars effectively prevent heat gain and glare from the outside. Both contribute to the uncomfortable heat levels inside your vehicle in the summer. Car tint prevents heat buildup by reflecting the sun's beams, keeping your car cooler and more pleasant.
Consider investing in window tint if you want to shield your vehicle's interior from the harsh rays of the sun. Contact Forza Auto Care now to learn more about our window tint packages or to arrange an appointment with our trained and experienced experts in Clinton, New Jersey. To arrange an appointment, please call +1 908-329-2389 or visit our location at 154 Center St, Clinton, NJ 08809, United States.