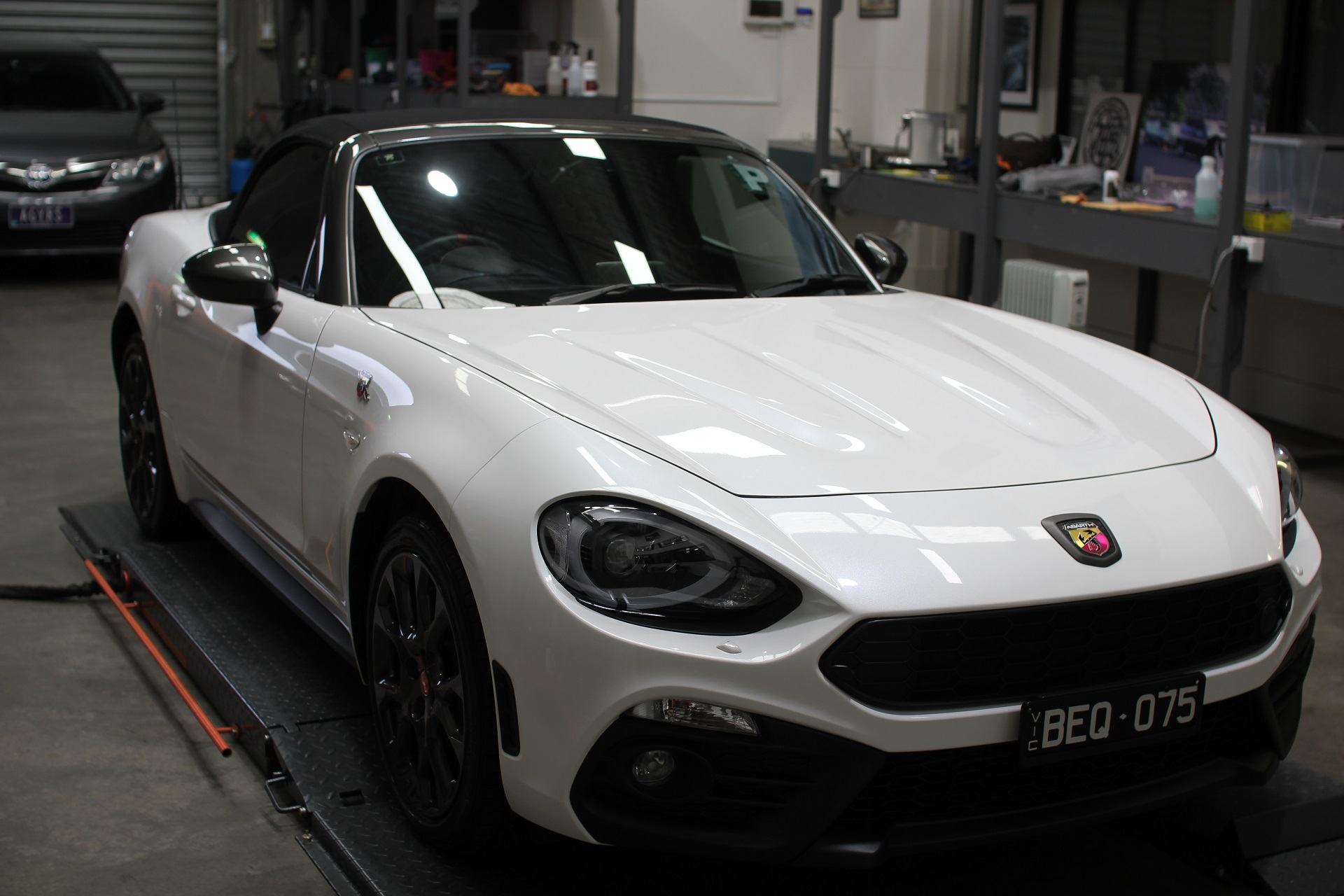 Prevent Pollutants With Superior Ceramic Coating Services At Forza Auto Care In Clinton, NJ
You want your automobile to continue to look as brand new as the day you purchased it. So, you wash it often and add a fresh layer of wax every few months. However, water stains, mud, and grime begin to cling to your vehicle despite your best efforts. Ceramic coating is an excellent solution for eliminating these impurities on your vehicle's paintwork. Bring your vehicle to Forza Auto Care in Clinton, New Jersey, to enjoy our top notch ceramic coating services!
Ceramic Coating: What Is It?
Ceramic coating is a chemical polymer solution sprayed onto the outside of your car to prevent paint damage. Typically applied by hand, it offers an extra hydrophobic layer of protection that mixes with the car's paint.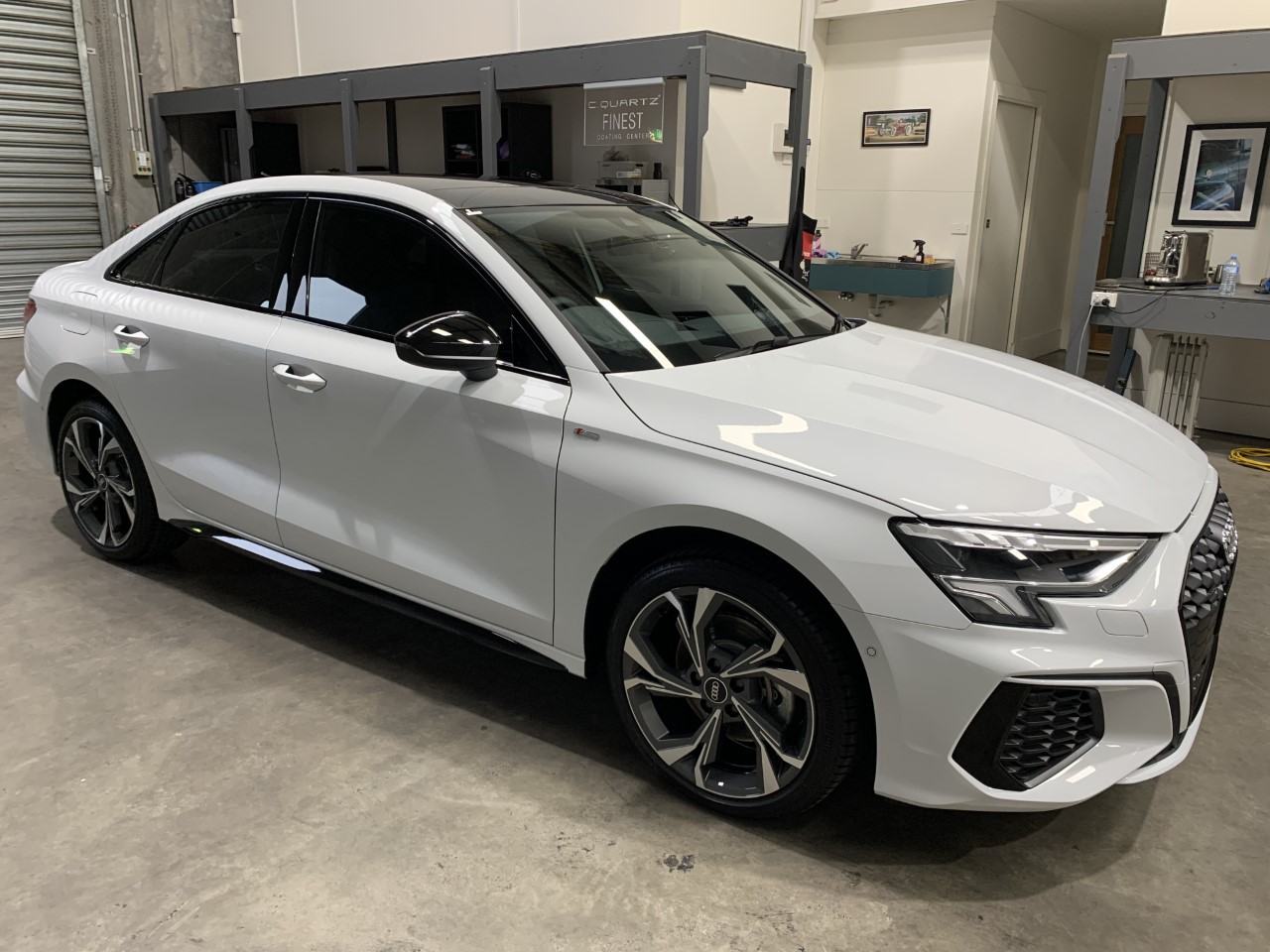 What Does Ceramic Coating Do?
Ceramic Coating gives extra protection to the exterior and keeps it in pristine condition with minimum upkeep. Here are the primary advantages of ceramic coating for cars:
Protection from UV Damage

Your car's paint is exposed to the sun's UV rays every time you drive it, which may cause fading, oxidation, and peeling. A good quality ceramic coating can provide the paint protection you need to avoid fading and damage from the sun.
Ease of Cleaning

Due to the hydrophobic features of ceramic coatings, your vehicle will stay clean for longer. Additionally, cleaning your car will be a simpler process which will be faster to complete. However, you must wash your vehicle regularly to maintain the coating's integrity and protective qualities.
Enhanced Gloss

Ceramic coating will help you retain the visual appeal of your automobile, which is a priority for any car owner. When purchasing a vehicle based on its aesthetic beauty, you must maintain it properly.
What Is A Lifespan Of Ceramic Coating?
A ceramic coating may last between two and five years with adequate care and maintenance. Numerous professional ceramic coatings provide a lifetime guarantee.
EXO Coating package
---
(1 Year)
Starting at: $545
Light Coating Package
---
(3-5 Years)
Starting at: $892
Ultra Coating Package
---
(7-9 Years)
Starting at: $972
FAQs
How to prolong the life of ceramic coating?
Give It Time To Cure
Ceramic coating requires a two to three week curing period. During this period, you should aim to prevent bird droppings, pollen, and huge quantities of soil from adhering to the coating.

Keep the Surface Clean
Ceramic coating protects your vehicle from water and grime in a manner comparable to wax. As with any paint protection, dirt and other accumulations may taint the surface and diminish its luster. You should wash your vehicle at least once every week to maintain its pristine paint.
What considerations should we make before applying ceramic coating?
Never apply ceramic coating in direct sunlight. Applying a coating in direct sunlight will prevent the coating from adhering to the surface.

High humidity will also hinder the ceramic coating from adhering properly to the surface. The condensation will retard drying, resulting in a peculiar, greasy finish.

Never apply a ceramic coating when the temperature is too chilly. If the coating is applied below 400F (4.40C), the curing process will be slowed, rendering the layer ineffective.
How many ceramic coating layers do you recommend for a car?
A topcoat layer and two or three ceramic coating layers are required in most circumstances. When correctly applied to a vehicle's body, a ceramic coating layer may offer complete coverage in only two applications. There must be two ceramic coating layers and a top coat. The result will be insignificant if you utilize more ceramic layers than specified.

This number of layers is sufficient to boost the hydrophobic properties of the ceramic coating. This easy method may avoid accumulating dirt stains, dust particles, and other contaminants. This approach also adds to the unique shimmering look of the coating.
Consider investing in a ceramic coating if you want to shield your vehicle's exterior from the harsh elements of the environment. Contact Forza Auto Care now to learn more about our ceramic coating packages or to arrange an appointment with our trained and experienced experts in Clinton, New Jersey. To arrange an appointment, please call +1 908-329-2389 or visit our location at 154 Center St, Clinton, NJ 08809, United States.